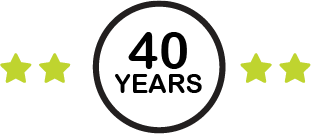 Medicaid from Molina Healthcare.
We've put you first for 40 years.
Medicaid is a government program that covers the cost of health services for eligible families, seniors, those with disabilities and those with mental health conditions. Medicaid from Molina delivers access to expert care, from quality doctors, along with extra benefits and dedicated customer service.
Everyone deserves to feel their best. At Molina Healthcare, our Medicaid health plans make good health easier. For the care you need now, lean on Molina. Choose Molina Medicaid.